Silko grandi cucine complete kitchen solutions
PHONE FOR PRODUCTS AND STOCK AVAILABLE
HUGE RANGE - PH: 1800 686 086
email: This e-mail address is being protected from spambots. You need JavaScript enabled to view it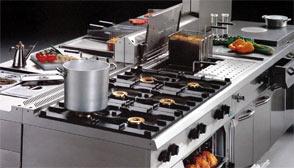 Silko is a creator of commercial kitchens for years.
A prestigious and established brand in the production of plant quality and power , for restaurants and large communities. From birth and affirmation of the company in Belluno, Silko has always sought technological innovation and excellence quality at competitive prices .

The new office of Vittorio Veneto, Silko has acquired technology and automation can enable a more rapid and flexible production, and improving the quality of its historic kitchens.
Silko is the choice of many of the biggest names in food and to keep this record has always relied on the expertise of its staff, the careful selection of materials and components and special products , products designed to create custom kitchens with unique features.
Silko always responds to the demands of more demanding customers, with beautiful kitchens, robust, reliable and a wide range of equipment for the preparation, storage and distribution.
Silko enhances creativity and inspiration of the great cooks!
Silko: the new Image of the Series '900'
With the January 2008 introduction of its groundbreaking Series 900, Silko is dedicated to both repositioning itself in a competitive market and adopting a new image strategy (see story on page 16) in the new year, while maintaining a competitive price-to-performance ratio.
The Series 900 will offer a complete range of models with standard 2-millimeter (14 gauge) stainless steel tops, powerful press-forged fryers, exhaust openings designed to bypass neutral and electrical components, easy cleaning and maintenance and an elegant design that artfully focuses on safety, ergonomics and quality.
Range Cooker complete with gas oven gas or electric cupboard. Depth 700 or 900mm.
Electric solid top steel or glass ceramic induction. Complete with oven cupboard, depth 700 or 900, width 400 to 800mm
Fry-top gas and electric chrome or steel (plain, striped or mixed). Depth 700 or 900 cupboard. Thermostats up to 300 degrees.
Target Top Cooker all gas plate, complete with oven, depth 700 or 900
Kitchens complete with electric oven cupboards. Depth 700 or 900mm.
Char cooker gas. Depth 700 or 900.
Gas or electric fryers. Depth 700 or 900, Lt 10 to 23 +23 Lt.
Temperature control, electronic or mechanical.
Gas: Possible exchanger inside the tank.
Electrical: resistance that came inside the tub.
Electrical water bath. Depth 700 or 900. width from 400 to 800 mm. Containing from 3 GN 1 / 3 up to 8 GN 1 / 3.
Pasta Cooker electric or gas. Depth 700 or 900. Lt 28 to 42 +42 Lt.
Capacity: No. 2 racks 1 / 3, up to No. 6 racks 1 / 3.
Brat Pan Braising reversible electric or gas. Tipping electric or manual. Fund in mild steel or stainless coupond. Depth 700 or 900
Boiler Gas and electric cookers, lt 50, 100, 150. Or atmospheric pressure.
Multifunction. Only power, depth 700 or 900, width 400 to 600mm. Can be used as a fryer, fry tops, bratt. With this equipment you can cook dry.
Neutral elements with drawer cupboard. Depth 700 or 900, width from 400 to 800 mm.
Kitchens opposing cantilever, depth 700 or 900
Kitchen wall cupboard or bridge, depth 700 or 900